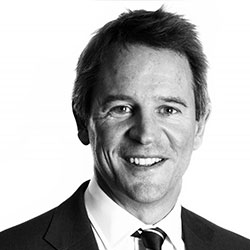 Alex Swanson, Co Founder
Alex has 20 years experience in the definition and implementation of a broad range of security solutions. His experience is diverse and spans a number of high profile assignments across a broad risk spectrum, including: high risk consulting across the Middle East, reshaping security for a Mayfair jewellers, and playing a central role during the London 2012 Games. Alex was selected as an instructor to train officers from the UK and overseas at the Royal Military Academy Sandhurst.
Alex's extensive UK and international experience brings a balanced and pragmatic approach to client needs, and a sound understanding of the management of risk to businesses, people and their assets. He also has a number of years of experience leading large scale technical delivery programmes, implementing new security systems across global real estate, and defining standards that are flexed and appropriate to the environment.
Alex was a commissioned officer in the Army for a decade. His experience from the military provides the foundation to his approach to business, and his grounded approach provide skills that will sustain the delivery of Hatari services and growth of the company.
Alex focuses on Hatari operations, its delivery methodology and the implementation of business services.